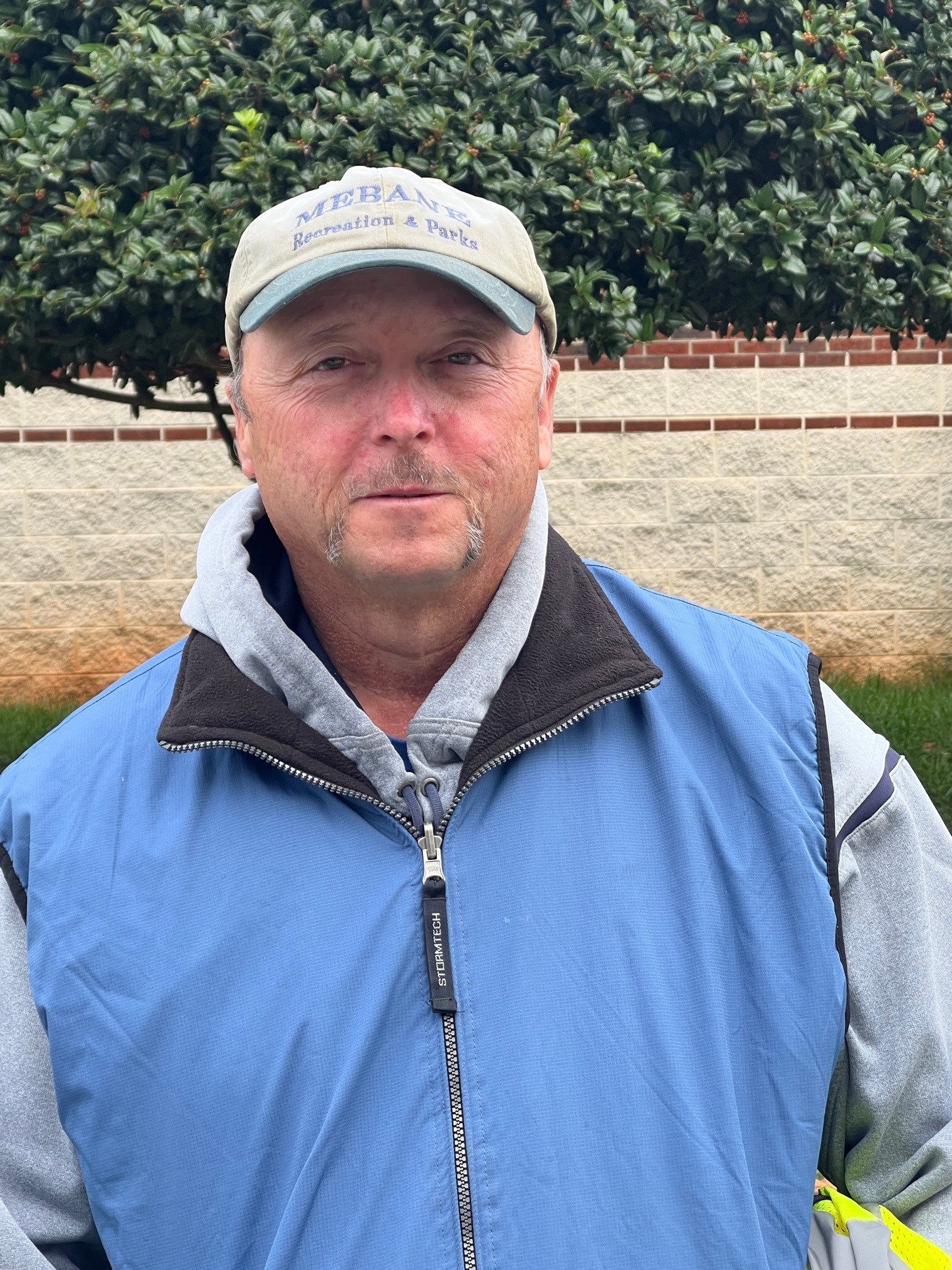 Email
Phone
Address
Office Location:
Mebane Recreation Center – 209 W Jackson St, Mebane, NC 27302
Position
Parks Operations & Maintenance Supervisor
Ray Sharpe
Ray Sharpe is a native of Alamance County, where he graduated from Southern Alamance High School.  Ray spent the majority of his early career working Grounds and Maintenance at various local golf courses.  He also worked for the Town of Liberty in their Parks and Recreation Department.
In 2014 Ray began his career with the City of Mebane in the Public Works Department.  In 2018 he transferred to the Recreation and Parks Department, where he is currently a groundskeeper at many of our parks.  Outside of work Ray enjoys fishing, golf, and hunting.