About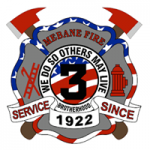 Founded in 1922, the Mebane Fire Department is an organization of dedicated professionals who are committed to serving the community by protecting life and property through prevention, education, emergency medical and fire services. Operating out of three stations, the Department covers a 35 square-mile district with a population of nearly 25,000. Each of the three stations are strategically located in areas that provide the best coverage and response to the citizens we serve.
The Department consists of 55 members, including 26 volunteers and 29 career employees who cover the department 24 hours a day, 7 days a week. Those members operate a total of 13 fire apparatus, including 3 engine-pumpers, 2 engine-tankers, 2 brush trucks, 1 utility rescue truck, a 100-foot aerial platform, and 3 support vehicles. There is also a paramedic from Alamance County EMS that is housed at Station.
The Department serves both a city and rural fire district and carries a Fire Suppression rating (formally known as ISO rating) of 2 inside the city and a 3 for the remaining rural district. This puts the Department as one of the highest rated combination paid/volunteer departments in the State. The Department also has an automatic mutual aid agreement with both Alamance and Orange Counties.
The Mebane Fire Department is a registered Permanent Checking Station and a member of Alamance County Safe Kids and Buckle Up North Carolina. Parents and caregivers can receive information about child passenger safety (CPS) and have their child restraints and seat belts checked to be sure they are installed and used correctly. For more information click here.
For more information, non-emergency calls, or to arrange a tour or event, please contact us at (919) 563-5718. For emergencies, dial 911.