Chief T. E. Caldwell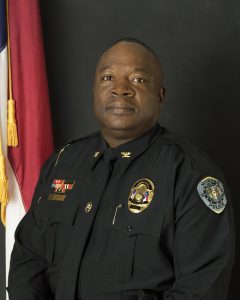 The untimely death of Mr. George Floyd of Minnesota is deeply disturbing to all members of the Mebane Police Department and the law enforcement community and, should be of great concern to every citizen across the United States. I support the actions of Chief Arradondo of the Minneapolis Police Department to immediately terminate the officers involved in the incident. Their actions clearly demonstrated a lack of compassion and empathy for the life of Mr. George Floyd.
The Mebane Police Department's mission is to carry out its police services while working hand-in-hand with the community, treating all fairly, respectfully, and with the highest degree of dignity. Not only were the actions by these officers in this incident horrific in nature, but they appeared to be criminally intentional. We recognize that the unacceptable behavior by these officers cast an appalling image of law enforcement throughout the United States. Most importantly, we recognize that we cannot allow such malfeasance to continue in our profession.
These types of incidents are rare. But even one is too many. We must do everything possible to eliminate unauthorized uses of force and hold those that act irresponsibly accountable to the highest degree of the law, while understanding that due process is paramount. As public servants, we must be held to a higher standard because your trust depends on it.
The Mebane Police Department offers its deepest sympathy and condolences to the Floyd family.