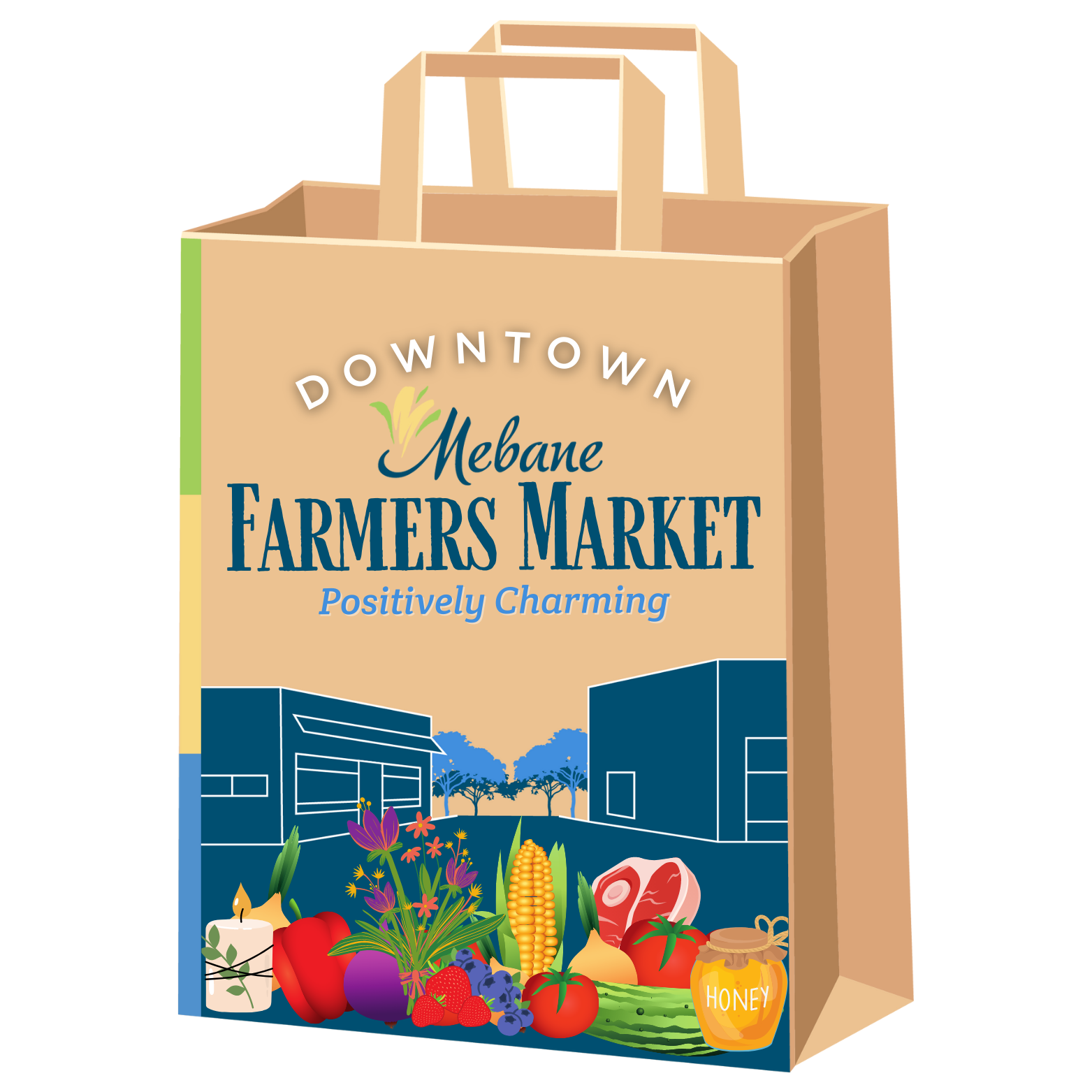 The Downtown Mebane Farmers Market takes place annually on Saturdays from April – mid-November from 8:30 a.m. – 12:00 p.m.
The 2024 Downtown Farmers Market season will begin on April 6 and wrap up on November 16.  It will be located at 102 E. Ruffin Street in downtown Mebane beside the Downtown Pocket Park and Dollar General.  It will take place each Saturday from 8:30 a.m. – 12:00 p.m.  The market will not take place on April 27 and October 5.
If you are interested in being a vendor for the 2024 season please fill out the following application!
If you have any questions regarding the Downtown Mebane Farmers Market please contact, Lindsey Chinni, Market Coordinator at farmersmarket@cityofmebane.com.