Hours
Lake Michael is open:
Currently, the Boat House is closed due to structural issues.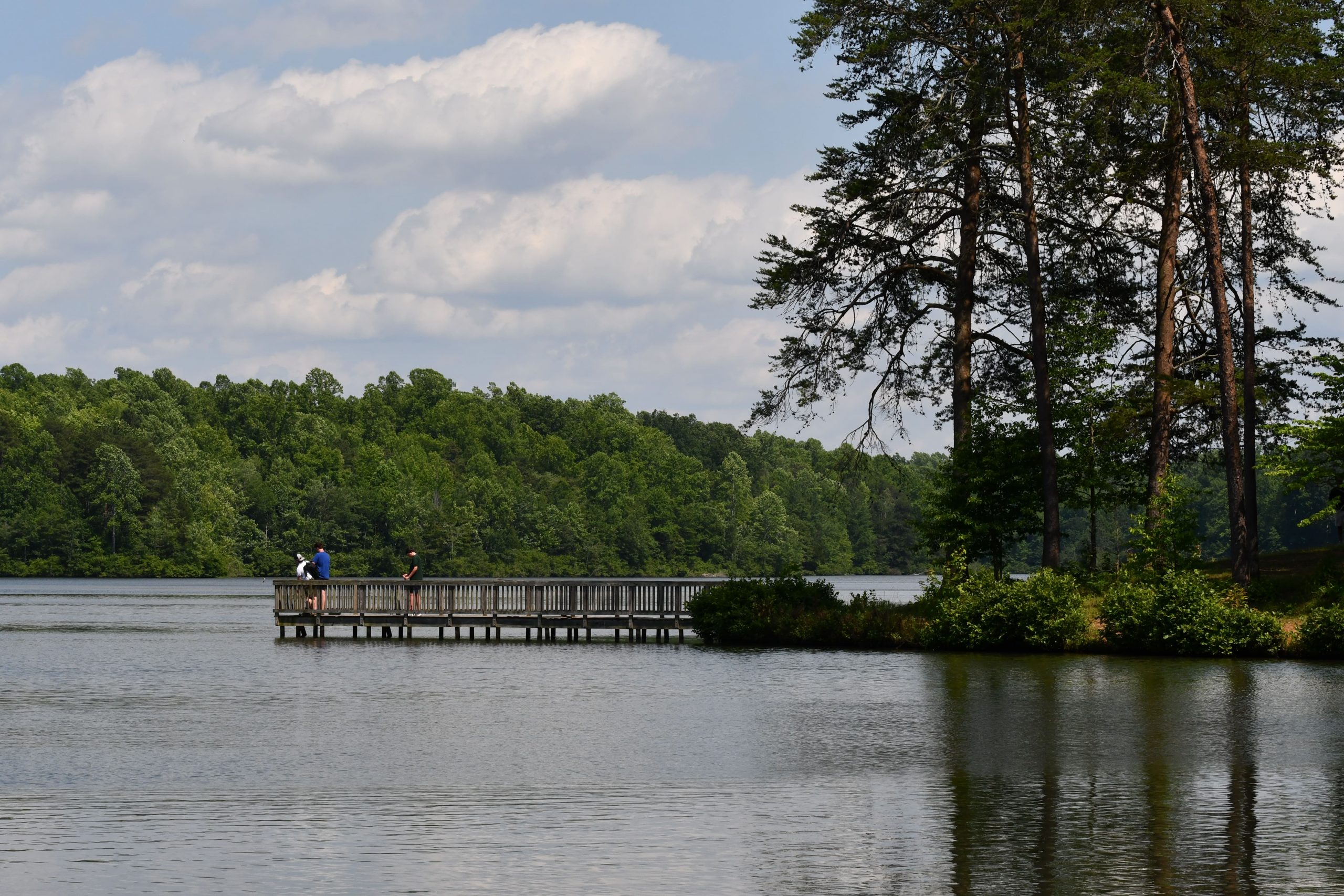 Amenities and activities
If you haven't experienced the aesthetically pleasing views at Lake Michael park, it's time to take a hike on our 3 miles of trails, have a picnic with your family, or bring your canoe or kayak out for a beautiful paddle.
Lake Michael also offers many fishing opportunities. Make sure you have your fishing license and bring your bait and tackle!
If you are looking for a leisurely boating experience on our 60-acre lake, we also offer a boat launch that can accommodate boats up to 17.5 feet in length, but remember, there is no wake at Lake Michael, trolling only!
You can also rent one of our 3 shelters for an outdoor family get-together.
Features at the lake:
60-acre lake with multiple fishing piers

Fishing (with a fishing license)

Boat Launch (open seasonally from April -  September)
Marina and boat rentals (Rentals are FREE - please use this link to access the usage agreement

The last day for vessel rentals for 2023 will on Sunday, October 15th.

3 shelters with tables (

available to rent

)

$25 for 4 hours (10 am - 2 pm or 3 - 7 pm)

Picnic areas

Grills

Restrooms

2 playgrounds

Walking trails

Yellow: JJ Knox Trail (.75 mile)

Blue: Mason Hall Trail (1.05 miles, one way)

Red: Nature Trail (1.25 miles, one way) - bikes allowed on Red trail only
Rules
Please follow these when you are at the lake:
Absolutely no alcoholic beverages allowed

Pets must be on a leash at all times

Fishing regulations:

Anyone 16 years or older using any type of bait or gear to catch finfish must have a valid North Carolina fishing license.

Bass Creel limit of 3, size of at least 14"; 2 of any size total creel limit of 5. (adopted 7-1-91)

Creel limit for catfish is 6 per day.

NO size limit or creel limit on Bream, Crappie, Goggle-Eye or Robin. These species of fish are very prolific and many times over-populate. This causes stunting of growth size. (adopted 6-5-89)

It is unlawful to take out the Grass Carp. (adopted 6-5-89)
Fishing licenses
Purchase a license:
By phone at 1-888-2HUNTFISH (1-888-248-6834)

From any license agent
If you receive Food Stamps, Medicaid or Work First Family Assistance, you can get a written waiver from the fishing license requirement from the County department of social services.